Luke Farrugia
England Netball is in a great place right now...
The recent signing of a 4 year deal with Sky means that all international and super leage games will be broadcasted live on Sky Sports Mix, whilst they also received a record £16.9m from Sport England towards the sport's development.
Meanwhile, on-court the Roses enjoyed a successful start to their Quad Series campaign, triumphing over South Africa in Durban, before narrowly losing against New Zealand and Australia, as they now look towards the 2019 World Cup.
With Netball's ever-growing popularity and success, boasting the highest female partcipation rate of any team sport in the UK, we caught-up with former England squad player and Sky City Mystics' Goal Attacker, Sasha Corbin, to find out why the game is experiencing its most prolific period to date...
In recent years Netball has grown to become the most popular female sport in the UK. What would you say are the 3 biggest changes have been which have contributed to the sport's formidable progression, since you first started playing netball?
Exposure has definitely contributed to Netball's success in the UK. Especially leading up to major championships Netball receives more & more media coverage, and having Sky Sports support the Netball Superleague and all international matches has had a massive impact on the growth of the game. There's also been an increase in netball initiatives at grass roots level that has specifically targeted new participants such as Back to netball, walking netball, hi5, and netball now. I also think in recent years, the performances of the national squad has bought more fans & spectators which have all been positive for the sport.
What is your most memorable touring moment, whether it be whilst representing England or during your earlier playing career at school, club or university?
When I was a teenager I got the opportunity to tour to South Africa with Team Bath and a development squad. It was the playing experiences, competition, the people and the learning I got from this tour that gave me the desire to take netball seriously and give it my best shot.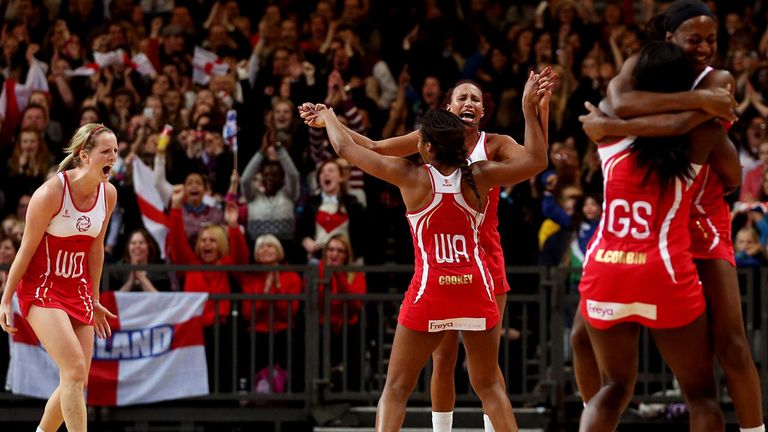 We take hundreds of school netball teams on netball tours across the World each year. How valuable do you think the tour experience is for younger players, in retaining them in the sport?
Experiences like these are extremely valuable. Younger players get the chance to play against different countries & styles which is a unique experience in itself.  Tour life with your friends is the best, you have so much fun, create memories for life and you'll want to continue your journey within netball.
---
Contact us to find out more about our netball tours in official partnership with England Netball.